Lithium Research Reports for Investors
Download Lithium investment reports
Breakaway Research provides independent of stockbrokers and commissioned research reports on Junior Australian lithium Mining ASX listed companies. Our company research reports analyse the current financial and technical information of the company, presenting the findings in an informative, straightforward format, accessible to both current and potential investors.
Click here for our Paid Research Subscription Offer on the Current Resource Market Trends, including Low Risk and Speculative Portfolio Recommendations, as well as our Watchlist >>
Commissioned Research on Lithium Companies listed after article below...


A Guide To Lithium
(Extracted from the Blog 'A Lithium Primer', by Mark Gordon, Senior Resource Analyst, Breakaway Research 19/10/2015) -
Link to full Blog:  http://www.breakawayresearch.com/blog/a-lithium-primer-by-mark-gordon
Lithium is one resource that has been making the news and garnering investor interest lately, largely due to forecast demand growth in the rechargeable Li-ion battery market. This column is aimed at providing a brief overview of the upstream lithium industry and markets.
What is Lithium?
Lithium is an alkali metal; the lightest of all metals and the least dense of any elements that are solids at room temperature. Because of its inherent instability and reactivity it never occurs freely in nature, but only in compounds.
What are its Uses?
Lithium has a large number of uses, with the most relevant now being in rechargeable batteries, which in 2014 made up some 29% of the annual demand of around 200,000t of lithium carbonate equivalent ("LCE"), which is the form that lithium contents and prices are most commonly quoted in.
Lithium carbonate (Li2CO3) contains around 18.8% lithium; therefore one tonne of lithium is equivalent to 5.3 tonnes of lithium carbonate. Another compound that is often quoted is lithium oxide – Li2O – which contains 46.5% lithium, around 2.5 times that of LCE, with lithium hydroxide (LiOH, 29% Li) also being used.
Care has to be used in comparing grades, tonnages and expected revenues between companies when they are quoted on different bases.
Some forecasters have the market growing at +10% CAGR over the next 5-10 years, with this largely driven by demand for rechargeable batteries. This market has reportedly grown by 20% CAGR since 2000 (driven by the growth in consumer electronics and phones), and is forecast to accelerate post 2015, with an expected increasing demand for electric vehicles. Other growing battery uses include home storage, and the potential for grid scale storage to be used in conjunction with solar and wind power generation. In Australia we have seen AGL Energy recently launching a home storage product in Australia in line with Tesla's "Powerwall" announcements. The major battery producers are Japan, China and South Korea, with Tesla also now joining the fray.
Stormcrow, in their 121 Hong Kong conference presentation, presented the possibility that by 2025 minimum additional LCE demand from batteries alone will be 104,000tpa, a 50% increase on current total LCE production; a 4% CAGR.
Click here for full article...
Are you looking for more information, including investment recommendations in the resource sector?  Click here >>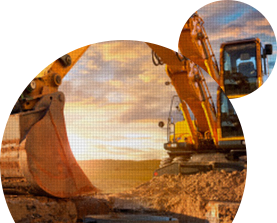 Help your company
stand out to investors
Want to give your company a better online profile and highlight your best assets? Fill out the form below and we'll build a report for your company to include on Breakaway Research.
Subscribe
Get the latest ASX research reports, subscribe to our mailing list.
Our Client Testimonials
"The Breakaway Research team offers the investment community precisely what it needs to evaluate opportunities in the resources sector thorough, competent and independent analysis by knowledgeable professionals presented in a clear and concise format. Breakaway Research has deservedly earned the respect and trust of investors."
Chris Drown
Managing Director,
Adelaide Resources Limited https://www.adelaideresources.com.au
"White Rock Minerals commissioned Breakaway to undertake research in late 2013. We are very satisfied with the high quality of reports produced over the past 12 months, the research is a result of thorough investigation and a strong understanding of exploration by Breakaway's analysts, and serve the company well in our investor relations endeavours. We will continue to use Breakaway in the future."
Geoff Lowe
Managing Director,
White Rock Minerals Ltd http://www.whiterockminerals.com.au