Raise your companies profile with a Breakaway Research Report
In these days of limited investment capital and considerable competition, getting your company's message heard and understood is a critical step in maximising value for all shareholders. You need to differentiate your company. Sponsored, independent research has proven effective in getting your unique message heard.
Media and analyst coverage of small resources companies is increasingly difficult to get. Obtaining expert research is one of the most effective means of providing information to prospective investors.
With over 50 clients, Breakaway Research is a leading provider of independent research which has stemmed from the depth of our research, the quality of our reports, and Breakaway's own distribution capabilities.
A Breakaway Research Report Can:
Update current stakeholders and investors
Create investor exposure for your company
Alert potential investors about your company story and announcements to the market
Align with capital raising, roadshows, exploration results and company milestones
Provide information that distinguishes and differentiates your company from competitors
The ability to carry out Discounted Cash Flow valuations for your company (where appropriate)
Our Research
Our high research quality stems from the extensive experience of our analysts, with our team gaining technical experience within the mining industry as well as financial services and investment banking roles. This is combined with a research process encompassing extensive interviews with company management and industry specialists, as well as site visits if required. Where appropriate, Breakaway Research can also conduct Discounted Cash Flow valuations for your company.
We will work with you to complement your company's own promotional activities such as roadshows, distribution by corporate brokers, distribution to fund managers, shareholder and stakeholders, as well as posting research onto your company's website.
Our Distribution
We complement your distribution with the Breakaway distribution which includes:
Publication in 'The Digger', our free monthly newsletter focused on the resources sector, and with a distribution of approximately 20,000 investors who have individually indicated an interest in resource investments
Partnering with other organisations to distribute reports to other investor groups overseas, including Asia and Europe.
Promotion by Breakaway's media specialist who will seek to have your company covered in the Australian and international press.
Uploaded and displayed on the Breakaway Research website which is continually accessed by investors as a free resource to provide information on investors.
For more information, and to obtain a free, no obligation quote, please email office@breakawayresearch.com or call +612 9392 8010.
Receive THE DIGGER, Our Free Monthly Newsletter
The Digger is our web-based monthly newsletter providing a wide range of research and commentary on the Australian resource sector, subscription is free. Head over to the Digger to join.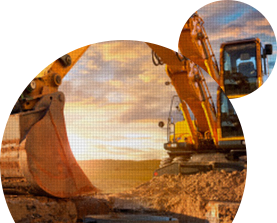 Help your company
stand out to investors
Want to give your company a better online profile and highlight your best assets? Fill out the form below and we'll build a report for your company to include on Breakaway Research.
Subscribe
Get the latest ASX research reports, subscribe to our mailing list.
Our Client Testimonials
"The Breakaway Research team offers the investment community precisely what it needs to evaluate opportunities in the resources sector thorough, competent and independent analysis by knowledgeable professionals presented in a clear and concise format. Breakaway Research has deservedly earned the respect and trust of investors."
Chris Drown
Managing Director,
Adelaide Resources Limited https://www.adelaideresources.com.au
"White Rock Minerals commissioned Breakaway to undertake research in late 2013. We are very satisfied with the high quality of reports produced over the past 12 months, the research is a result of thorough investigation and a strong understanding of exploration by Breakaway's analysts, and serve the company well in our investor relations endeavours. We will continue to use Breakaway in the future."
Geoff Lowe
Managing Director,
White Rock Minerals Ltd http://www.whiterockminerals.com.au