Mining and Resources Research Reports for Investors

Obtain valuable information for free
How do you learn about the prospects and technical details of smaller resources stocks when the media and big brokers don't cover them?
Breakaway Research has been providing independent, commissioned, company research reports on Junior Australian Mining and Energy ASX listed companies for over 9 years. The Breakaway Research team combines technical experience with financial expertise, resulting in high quality research.
An important function of our independent research reports is to provide investors, company shareholders and other stakeholders with an analysis of the company's current financial and technical information.
Our reports are presented in an informative, straightforward format, identifying and quantifying the perceived value drivers of the company, which the company may otherwise find difficult to present.
Receive Up To Date Research Reports As They Are Released To The Market
By subscribing to our free mailing list, you will receive the latest Breakaway Research reports as they are released to the market.
About Commissioned Research
Recently, Senior Research Analyst for Breakaway Research, Mark Gordon, has been writing a series on the differences between commissioned research and research from other sources, such as broker reports. These articles are available via our web-based monthly newsletter, THE DIGGER. An excerpt of this article is featured below:
When prudently researched and written, with the best interests of the potential investor in mind, commissioned research (and any other research for that matter) is fair, and no more biased than that from other sources.
Invariably, there is a filtering of clients before a decision is made whether to write up a company (or when selecting companies to approach for potential write up), and thus poor quality stocks are able to be eliminated if the analyst does not like it, or would feel uncomfortable in providing a positive recommendation.
Importantly, good research reports will always discuss the key risks in a company, thus enabling investors to assess whether it meets their investment criteria– the reports should not simply be "advertising brochures" for the company and need to reflect the analyst's thoughts and conclusions.
It is critical to remember that analysts (for those providers with the appropriate AFSL) are making a recommendation to investors and potential investors on what to do with THEIR money – it is the investors' interests that need to be held paramount. This last point is actually enshrined in legislation – the needs of the investor do need to come first. It is important that, for a report to be unbiased, the analyst retains a significant degree of independence in picking and writing up companies – this applies equally to independent commissioned work and analysts in broking houses…
We are always happy to answer any questions you may have regarding our research reports. Should you have any queries, please email office@breakawayresearch.com or call +612 9392 8010.
Receive THE DIGGER, Our Free Monthly Newsletter
The Digger is our web-based monthly newsletter providing a wide range of research and commentary on the Australian resource sector, subscription is free. Head over to the Digger to join.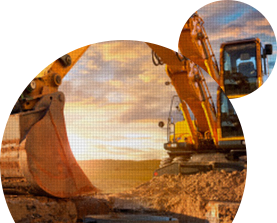 Help your company
stand out to investors
Want to give your company a better online profile and highlight your best assets? Fill out the form below and we'll build a report for your company to include on Breakaway Research.
Subscribe
Get the latest ASX research reports, subscribe to our mailing list.
Our Client Testimonials
"The Breakaway Research team offers the investment community precisely what it needs to evaluate opportunities in the resources sector thorough, competent and independent analysis by knowledgeable professionals presented in a clear and concise format. Breakaway Research has deservedly earned the respect and trust of investors."
Chris Drown
Managing Director,
Adelaide Resources Limited https://www.adelaideresources.com.au
"White Rock Minerals commissioned Breakaway to undertake research in late 2013. We are very satisfied with the high quality of reports produced over the past 12 months, the research is a result of thorough investigation and a strong understanding of exploration by Breakaway's analysts, and serve the company well in our investor relations endeavours. We will continue to use Breakaway in the future."
Geoff Lowe
Managing Director,
White Rock Minerals Ltd http://www.whiterockminerals.com.au