Important Disclaimer For Potential Investors
The information contained and accessed on www.breakawayresearch.com ("the site") has been prepared by Breakaway Research Pty Limited ABN 39 602 490 906  AFSL 503622 ("Breakaway Research"), and is intended to provide general information only without taking into account any particular person's objectives, financial situation or needs. This information does not constitute investment or securities advice and does not serve as a substitute for advice from a qualified financial adviser. Investors should, before acting on this information, consider the appropriateness of this information having regard to their personal objectives, financial situation or needs.  We recommend investors obtain financial advice specific to their situation before making any financial investment decision.  The information on this site is:
Subject to change without notice
Intended for use by Australian residents/investors; and
In good faith but not necessarily accurate and complete or up to date.
Breakaway Research strongly advises that, before a site user acts or doesn't act as a result of anything on or accessed through this site, you should consult your respective legal, accounting, tax, financial or other professional adviser. Whilst Breakaway Research has taken all reasonable care in producing this information, subsequent changes in circumstances may occur at any time and may impact on the accuracy of the information.
Breakaway Research relies on third parties to provide certain information on this site and is not responsible for its accuracy.  Breakaway Research is not liable for any loss arising from any person relying on, either wholly or partially, on information provided by third parties.
Breakaway Research, their directors or employees do not give any warranty, make any representation as to, or accept responsibility for, its accuracy, reliability, timeliness or completeness now or in the future.  While the information provided by Breakaway Research is believed to be accurate, Breakaway Research does not accept responsibility for any inaccuracy or any actions taken upon reliance with the information on this site.
The information on this site is not (unless expressly stated to the contrary) an offer or a solicitation to purchase shares, units or other securities or investments.
Breakaway Research does not control and assumes no liability for websites or contents accessed via third party links.  Breakaway Research does not warrant the accuracy of or suitability of the information on those linked sites.  Links are provided as a convenience to users only and do not constitute an endorsement of any kind.  Users should also be aware that these linked sites may not collect, use, hand and disclose any personal information in the same way as Breakaway Research.
Breakaway Research does not guarantee the site will be uninterrupted, without delay, error free, or free of viruses. Breakaway Research and its related entities, directors, employees and agents accept no responsibility or liability for any loss or damage (including consequential loss) suffered directly or indirectly by any person who does or doesn't do something because of anything on this site or anything on another site that may be accessed through this site.  Including (without limitation) all liability for:
Any loss or damage (including loss of data, business interruption and/ or loss of profits) resulting from any viruses or incompatibility or other consequences of using or downloading any software accessible on or through this site; and


Any loss or damage (including consequential loss and loss of profits) resulting from any investment or divestment made or any change to a users financial position which is made as a consequence of anything on this site or a site linked to this site.
Copyright in the information contained in this site subsists under the Copyright Act 1968 (Commonwealth) and, through international treaties, the laws of many other countries.  It is owned by Breakaway Research unless otherwise stated.  Al rights reserved.  You may download a single copy of this document and, where necessary for its use as a reference, make a single hard copy.  Except as permitted under the Copyright Act 1968 (Commonwealth) or other applicable laws, no part of this publication may be otherwise reproduced, adapted, performed in public or transmitted in any form by any process (graphic, electronic or mechanical, including photocopying, recording, taping or by storage in an information retrieval system) without the specific written consent of Breakaway Research.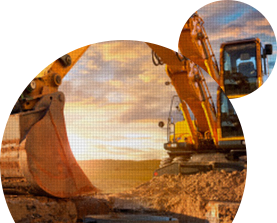 Help your company
stand out to investors
Want to give your company a better online profile and highlight your best assets? Fill out the form below and we'll build a report for your company to include on Breakaway Research.
Subscribe
Get the latest ASX research reports, subscribe to our mailing list.
Our Client Testimonials
"The Breakaway Research team offers the investment community precisely what it needs to evaluate opportunities in the resources sector thorough, competent and independent analysis by knowledgeable professionals presented in a clear and concise format. Breakaway Research has deservedly earned the respect and trust of investors."
Chris Drown
Managing Director,
Adelaide Resources Limited https://www.adelaideresources.com.au
"White Rock Minerals commissioned Breakaway to undertake research in late 2013. We are very satisfied with the high quality of reports produced over the past 12 months, the research is a result of thorough investigation and a strong understanding of exploration by Breakaway's analysts, and serve the company well in our investor relations endeavours. We will continue to use Breakaway in the future."
Geoff Lowe
Managing Director,
White Rock Minerals Ltd http://www.whiterockminerals.com.au