About Breakaway Research
It is increasingly difficult for junior resources companies to obtain coverage by major brokerage houses, and difficult for investors to find investment advice independent of stockbrokers, hence Breakaway Research is one of the fastest growing equities research companies in Australia.
Breakaway Research is the holder of AFSL 503622 (Australian Financial Services Licence 503622), and specialises in equities research, in the mining and energy industries throughout the Asia-Pacific region.
Our Mining and Energy Research
Breakaway Research analysts have a strong background in geology, with hands-on resources industry management and financial services industry experience, and deliver high quality investment research on small to mid-size mining and energy companies listed on the Australian Securities Exchange (ASX) for a wide range of investors. The research is distributed through a variety of investor newsletters, including The Digger, mainstream business media, and investment conferences.
Research Targets
Prospective targets are carefully selected from a detailed criteria, with a starting point of resources sector, market cap of $10m-$50m, good prospects, but perhaps with a complex story that requires expert analysis. Research is made available to media outlets and investment newsletters free of charge.
If yours is such a company struggling for the attention of brokers, media and investors, please contact us to discuss how we might assist, and obtain a free, no obligation quote.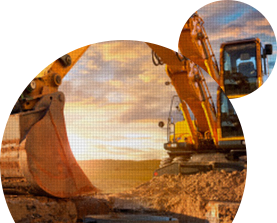 Help your company
stand out to investors
Want to give your company a better online profile and highlight your best assets? Fill out the form below and we'll build a report for your company to include on Breakaway Research.
Subscribe
Get the latest ASX research reports, subscribe to our mailing list.
Our Client Testimonials
"The Breakaway Research team offers the investment community precisely what it needs to evaluate opportunities in the resources sector thorough, competent and independent analysis by knowledgeable professionals presented in a clear and concise format. Breakaway Research has deservedly earned the respect and trust of investors."
Chris Drown
Managing Director,
Adelaide Resources Limited https://www.adelaideresources.com.au
"White Rock Minerals commissioned Breakaway to undertake research in late 2013. We are very satisfied with the high quality of reports produced over the past 12 months, the research is a result of thorough investigation and a strong understanding of exploration by Breakaway's analysts, and serve the company well in our investor relations endeavours. We will continue to use Breakaway in the future."
Geoff Lowe
Managing Director,
White Rock Minerals Ltd http://www.whiterockminerals.com.au