Iron Research Reports for Investors
Download Iron investment reports
Breakaway Research provides independent of stockbrokers and commissioned research reports on Junior Australian Iron Mining ASX listed companies. Our company research reports analyse the current financial and technical information of the company, presenting the findings in an informative, straightforward format, accessible to both current and potential investors.
Commissioned Research on Iron Ore Companies listed after article below...

For Iron OreCompany Investment Recommendations - Subscribe to the paid Newsletter by clicking here >>.
(Extracted from the Breakaway Mining Research Weekly Subscription Newsletter "Iron Ore Price" written by Dr Stephen Bartrop
The major commodity story which has been occurring for some weeks now is the decline in the iron ore price. The prices are now 28% below its mid-February high of US$94.25/t and stockpiles across 42 ports in China, the total iron ore inventory is at a record-high level of 133 Mt. What is clear is the extent of speculative investment in China's iron ore futures market by retail investors, which has driven the price movements. These investors can react to changing news on infrastructure spending quickly and send the price lower. Meanwhile supply is expected to increase by the major iron ore producers and contribute to the 70Mt surplus estimated by Citigroup analysts.

Our expectations are that it will stabilise at current levels but still generate healthy margins for lower cost producers.
Are you looking for more information, including investment recommendations in the resource sector? Click here >>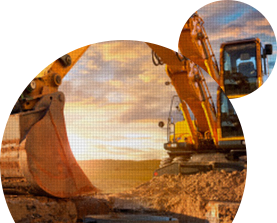 Help your company
stand out to investors
Want to give your company a better online profile and highlight your best assets? Fill out the form below and we'll build a report for your company to include on Breakaway Research.
Subscribe
Get the latest ASX research reports, subscribe to our mailing list.
Our Client Testimonials
"The Breakaway Research team offers the investment community precisely what it needs to evaluate opportunities in the resources sector thorough, competent and independent analysis by knowledgeable professionals presented in a clear and concise format. Breakaway Research has deservedly earned the respect and trust of investors."
Chris Drown
Managing Director,
Adelaide Resources Limited https://www.adelaideresources.com.au
"White Rock Minerals commissioned Breakaway to undertake research in late 2013. We are very satisfied with the high quality of reports produced over the past 12 months, the research is a result of thorough investigation and a strong understanding of exploration by Breakaway's analysts, and serve the company well in our investor relations endeavours. We will continue to use Breakaway in the future."
Geoff Lowe
Managing Director,
White Rock Minerals Ltd http://www.whiterockminerals.com.au