Independent Experts' Reports
ASIC's Moneysmart financial guidance1 describes an independent expert report as a report providing shareholders with unbiased advice on the pros and cons of a potential transaction. Independent expert reports may be used for:
Takeover bids
Compulsory acquisitions and buy-outs
Schemes of arrangement
Related party transactions
Capital reorganisations
The report is designed to evaluate and assess the fairness of the planned transaction and the implications of it proceeding or not proceeding. In many cases the report is required due to a transaction involving related parties or parties of influence because of the potential for conflicts of interest.
An independent expert report usually includes:
A summary of the proposed transaction
An analysis of the entities involved and associated businesses
A summary of the industries in which the relevant entities' businesses operate
The trading history of the entities involved
A summary of the benefits and disadvantages of the transaction
A valuation of the securities involved in the transaction, if relevant, (e.g. shares, units or other investments)
A comparison between the value of the securities and what you are being offered as an investor
The expert's opinion, the basis of their opinion and the method and assumptions used to reach their conclusions
Some companies may choose to commission an independent expert report even if they are not legally required to.
Breakaway Research personnel has experience in preparing experts reports and holds an Australian financial services (AFS) licence required to provide financial product advice,
Breakaway Research also has access to specialists if required, particularly associated with less common project types and jurisdictions.
1. https://www.moneysmart.gov.au/investing/shares/keeping-track-of-your-shares/independent-expert-report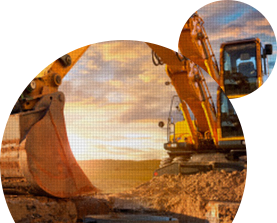 Help your company
stand out to investors
Want to give your company a better online profile and highlight your best assets? Fill out the form below and we'll build a report for your company to include on Breakaway Research.
Subscribe
Get the latest ASX research reports, subscribe to our mailing list.
Our Client Testimonials
"The Breakaway Research team offers the investment community precisely what it needs to evaluate opportunities in the resources sector thorough, competent and independent analysis by knowledgeable professionals presented in a clear and concise format. Breakaway Research has deservedly earned the respect and trust of investors."
Chris Drown
Managing Director,
Adelaide Resources Limited https://www.adelaideresources.com.au
"White Rock Minerals commissioned Breakaway to undertake research in late 2013. We are very satisfied with the high quality of reports produced over the past 12 months, the research is a result of thorough investigation and a strong understanding of exploration by Breakaway's analysts, and serve the company well in our investor relations endeavours. We will continue to use Breakaway in the future."
Geoff Lowe
Managing Director,
White Rock Minerals Ltd http://www.whiterockminerals.com.au